Seller information
View profile
With the Full Experience, you will have access to all seven episodes including the Six PlayStation®4 Exclusive contracts –The Sarajevo Six.
As Agent 47, you perform contract hits on high-profile targets in exotic locations around the world. In the March release, players have access to the Intro Pack content - Prologue Mission, the Paris Sanguine Fashion Show, full access to Contracts Mode, Escalation Mode, elusive targets and other live content.
Future locations - in April, Sapienza Italy, track down a scientist residing in the sunny coastal town. In May, the hustle and bustle of Marrakesh, Morocco. And as the story expands you will travel to Thailand and the USA before concluding in Japan later in 2016. Content will be available as seven releases periodically throughout 2016, starting April 2016 including one PlayStation exclusive contract per location.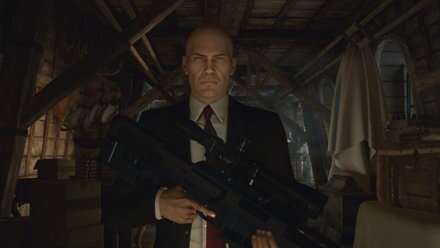 Enter a World of Assassination: Intro Pack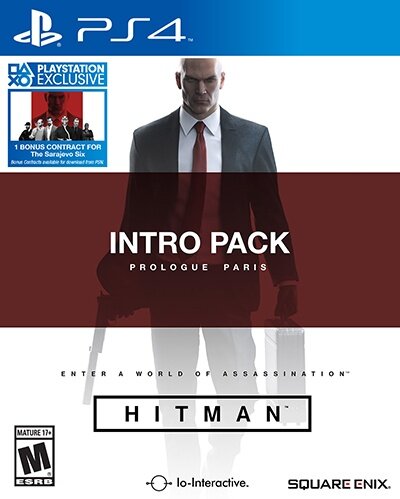 With the Intro Pack, you get the Prologue, Paris episode along with one PlayStation Exclusive contract from The Sarajevo Six – The Director. You'll get full access to Contracts Mode, Escalation Mode, elusive targets and all other live content. As Agent 47, you perform contract hits on high-profile targets in exotic locations. With the Intro Pack you'll get an introduction to the world of HITMAN.
Receive access to all future six episodes, including 5 other locations and five PlayStation exclusive contracts, by purchasing the HITMAN Upgrade Pack. The Upgrade Pack will be visible for only those who have purchased the Intro Pack. Content received as part of the Upgrade pack will be released periodically throughout 2016, starting in April.
The Sarajevo Six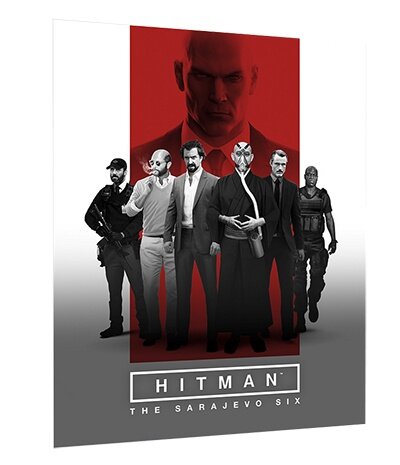 During the Yugoslav wars, a unit of CICADA soldiers were operating in Bosnia. The unit committed a horrible war crime, but managed to cover it up and walk away unpunished. 30 years went by and one of the soldiers, now a wealthy man dying from brain cancer, decides that justice would finally have its day. He hires the ICA to track down and kill the five members of his old team and ultimately –himself. Play The Sarajevo Six exclusively on PlayStation, one contract per location.
Agent 47 never takes this long. The 2016 version of Hitman plays like the longest assassination of the chrome-domed killer's lengthy career, thanks to developer IO Interactive's decision to issue the game via six chapters released roughly from spring to fall. But I'm certainly not complaining about the marketing, given that the final package showcases some of the most enthralling exploits of gaming's most infamous murderer-for-hire. Sprawling levels, tremendous attention to detail with both graphics and sound design, and countless assassination options make this an engrossing experience that includes some of the best replay value ever seen in a game.

Having come into this season of Hitman only after it was complete, I can't render a judgment about how the game was released in an episodic format. I'm glad that I got to play through it as a complete experience, and I can't imagine having to wait weeks to go on my next assignment. But at the same time, I see the appeal of tackling each of the game's six separate assignments (plus the opening training missions that flash back to the beginning of Agent 47's career) one by one, given just how much gameplay is jammed into each of them. The individual missions here send you jetting all over the globe like a bald James Bond with a barcode on the back of his head. Everything is linked via brief cutscenes that focus on a figure from Agent 47's past. But the levels are so big and so packed with details that they take on lives of their own, much like separate movies in a franchise.

The long-running international flavor of the Hitman series has been spiced up here with unique locations that take place in virtually every corner of the world. You prowl a Paris fashion show, sneak around a luxurious villa on the Italian coast, venture into mobs rioting in Moroccan souks, stalk a rock star at a five-star hotel in Thailand, assault the leaders of a militia on a compound in Colorado, and finally explore a private hospital atop a snowy mountain in Japan. Each level looks fantastic and is stuffed with all sorts of nooks and crannies to explore and hundreds of NPCs to interact with--many of whom come with dialogue and specific routines and behaviors that can be figured into your assassinations. The only drawback with the overall presentation is the quality of the NPC dialogue, which is nicely varied and well acted but virtually all spoken with a standard American accent that can kill your suspension of disbelief. Hearing Italian thugs and Cuban soldiers all speaking like average American Joes really takes you out of the moment, at least until you get accustomed to this oddity.

The attention to detail is otherwise superb, though. I typically took a good hour or two wandering around each level, listening in to conversations, and just generally getting the lay of the land before deciding on a course of action. The game offers dozens of ways to kill every target--and even more routes to take to get to them before you shoot them, garrotte them, drown them in toilets, blow them up, poison them, blast them out of an ejector seat in a jet plane, and so on. Every assignment also comes with loads of different people in loads of different professions, which provides even more routes to your victims via the outfits you can remove from their corpses for use as disguises. Want to stay in a secret-agent tux? Or even a snazzy summer suit? Sure thing. But you can also ditch the formal outfits for the garb of a security guard, a male supermodel, a scientist in a hazmat suit, a plague doctor, a chef, and many, many more.

Granted, all of the above makes Hitman more of a funhouse ride than a grim series of contract killings. While it's fun to encounter switches that drop chandeliers, a hookah that can be poisoned, convenient wire-and-puddle combos that can be turned into electrocution traps, and murderous random accoutrements from bombs to scissors to swords to bricks to fire extinguishers to pretty much everything but the kitchen sink, everything goes well over the top. The game is more of a cartoon than any sort of authentic exploration of the world of contract assassinations--which is certainly a good thing, both for the way this lightens the mood (any game where you can blow up a guy who's puking into a toilet isn't one that takes itself too seriously, despite the body count) and also how it provides so much room for murderous creativity.